About Garr
Garr (Garry Musgrave) is a digital painter living in Mexico
His digital art works are designed to simulate traditional acrylic and watercolour paintings, and are reproduced on stretched art canvas or watercolour paper.
His art is created entirely on a computer, using multiple software tools and digital paint brushes, as well as specialised digital painting techniques developed exclusively by Garr to create his signature style. No AI image-generators are used!
Digital painting is a unique, modern art form that simulates acrylic or watercolour painting. More info on digital painting...
Digital painting is much more eco-friendly than traditional acrylic or oil painting. More info on how digital painting is green...
If you're an artist or writer, you sometimes get blocked, and need a creative prompt to get working again. Garr understands this! He's created a tool to help: Creative Prompt Generator.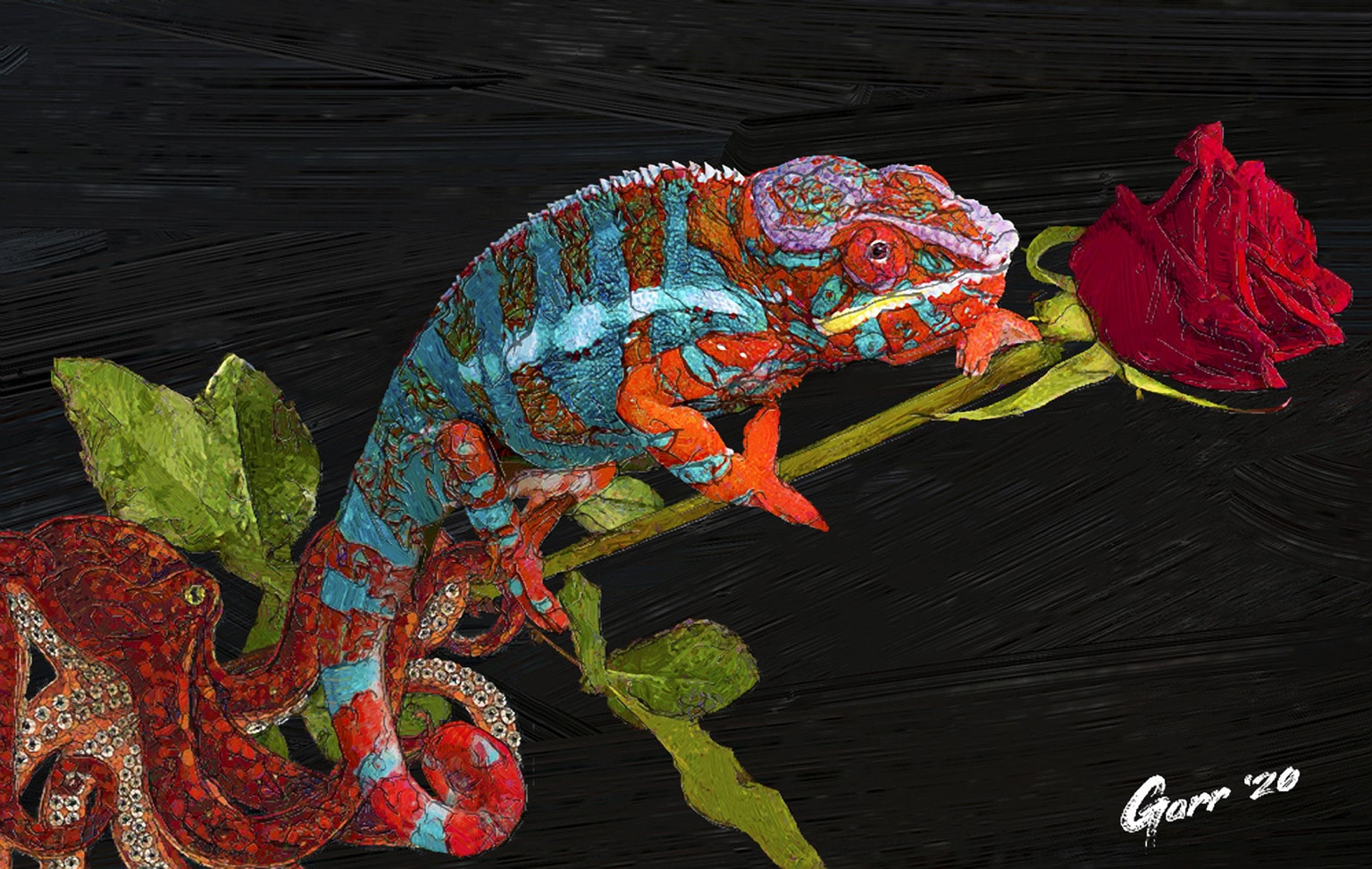 Garr's Story
Garr has always been a storyteller. At a young age in Canada, Garr would often be asked by a group of neighbourhood children to, "Tell us a story...". He has embraced his creativity throughout his life.
Sales & Exhibitions
Garr's digital paintings have been purchased by art buyers in Mexico, the U.S., and the U.K.
His work has been exhibited at various exhibitions and shows in Mexico, as well as exhibitions in Columbia and Ecuador.
To see a portfolio of Garr's work: Garr's Portfolio
To buy Garr's art: Garr's Online Art Store
Garr does custom work: Commission Work
To contact Garr: Contact Me
Art Education
Let's get this out of the way at the start... Garr has no formal art education. All of his digital painting techniques and styles are self-developed. These were all created by him as responses to satisfy his urge to create.
Art & Design Experience
Garr started dabbling in oil paint in his late teens. He produced silk-screen posters for groups at his college, and later turned his hand to collage. One of these collages was aggressively sought after by a collector — Garr refused to sell (a decision he would later regret).
He has embraced surrealism. Perhaps because of his unusual thought processes, and perhaps inspiration from his two favourite painters, Salvador Dali and Hieronymus Bosch (although not a surrealist, in Garr's opinion, Bosch's later work conveys a surrealist sensibility – well before its time). He has also been influenced by René Magritte, Max Ernst, Yves Tanguy, and another artist who called Mexico home, Leonora Carrington.
Garr's tastes are eclectic, and he is not restricted to any one style. In addition to surrealism, he has painted nature paintings and paintings with a social message. Living in Mexico has also inspired him to introduce elements of Mexican mythology, as well as scenes of Mexican life, into his portfolio of digital art.
Garr is involved in a Children's Art Program for local Mexican kids. Free art classes are held each Saturday (all supplies included), and an annual Summer Art Camp is held each July — five days of free workshops in a variety of art mediums.
Garr has also been involved with photography for a large part of his life, and, for the last decade, Garr has done extensive graphic design and website design. Garr has a deep interest in creating and producing music as well.