The Jumping Frog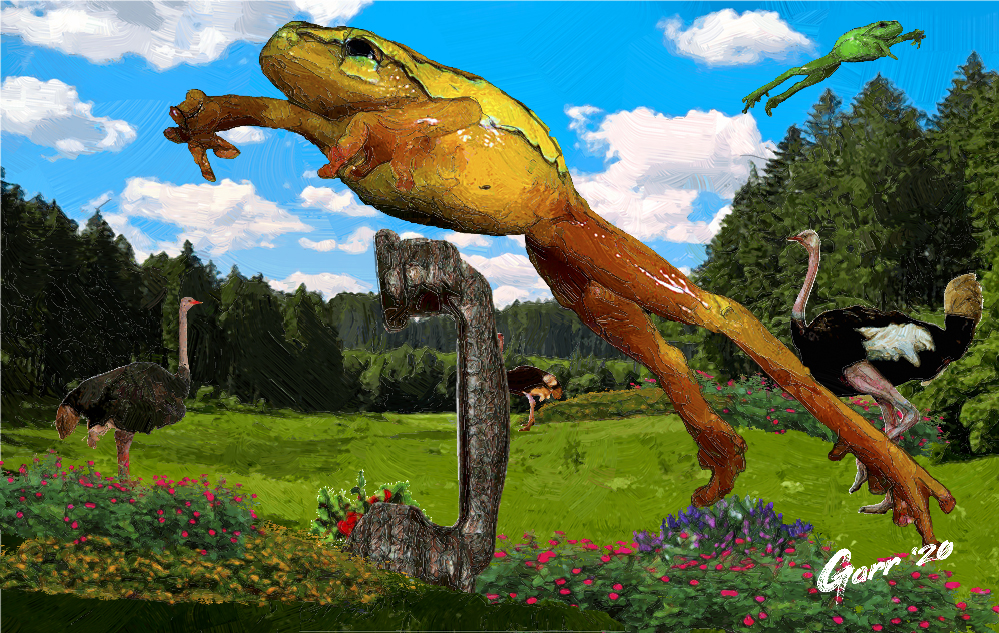 The Specs...
Digital art resembling an acrylic painting, reproduced on gallery-wrapped canvas — Size (W x H): 60cm x 38cm (24in x 15in).
About the Work
More surrealist imagining from the mind of Garr.
This digital painting depicts an alpine meadow with gently grazing ostriches. Their peace is shattered by the rumbling of giant frogs jumping through the air.
Perhaps the frogs are attracted by the telephone-headset tree growing in the foreground... or, perhaps not.
Garr's Gallery
These are cropped thumbnails, at greatly reduced resolution —
the printed digital art pieces are made from much bigger, and much higher-resolution, files.
All Art
Surrealism
Mexican Mythology
Mexican Life
Nature
Select a category above to see only art of that type
Click on a thumbnail below to expand to a full-image gallery viewer.